Dream Hand Held Video Magnifier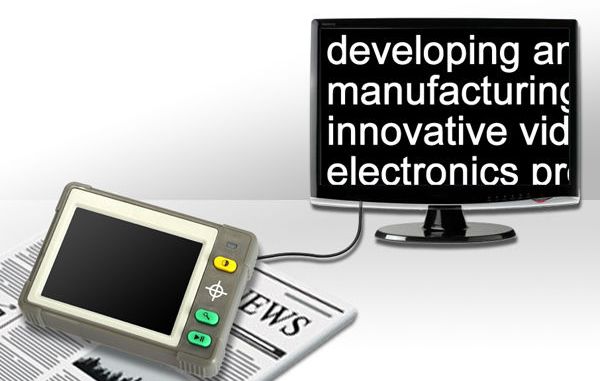 This Handheld video magnifier is probably the slimmest and lightest of its kinds in the market, weighting only 185 grams (case included), so it is very easy to carry with you in the included carrying strap. With this you can read even in dimly lit environment through its intelligent environment light detected technology.
Convenience is always at your hand! Easily read labels, prescriptions, bills, maps, schedules, price tags, receipts, menus and so much more with the companion of this compact, lightweight handheld video magnifier.
Main features:
» Magnification from 5x to 10x
» Multiple color display: full color, black on white, white on black, enhanced black on white, enhanced white on black, yellow on blue and blue on yellow
» Video output function
» Image Freeze function
» Integrated Li-on battery with 4 hours continuous use
» 3.5" screen diaply, 4:3 aspect ratio
» Dimensions: 106x79x25mm
» Weight: 185g, case included
In case of any query or pricing required please contact us