GoVision CCTV Magnifier and Reader
Transportable Read, Write and Distance Video Magnifier with 24" LCD, Built-in OCR, USB flash drive support and Compatibility with Phones, Tablets and Computers.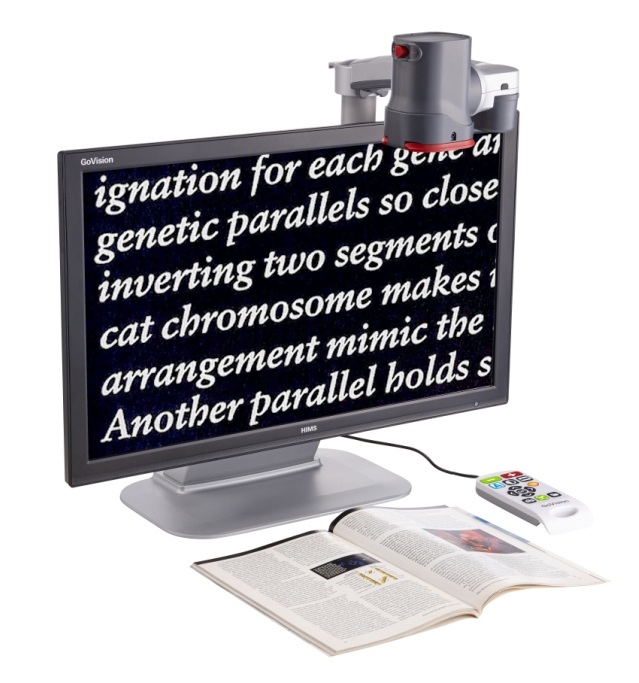 Look, Listen and Play!

Look: Enlarge any printed material clearly and accurately.
Listen: Simply capture an image, and use OCR to recognize and read the text aloud while it is highlighted on the visual display.
Play: Look at and read documents with speech, view images, even play videos via a thumb drive and change the color, text size and contrast.
Blurry free image and Natural Color
Designed to preserve users' remaining vision with a comfortable, natural image. GoVision displays a blurry free image with vibrant, true-to-life coloring of magnified objects.
Features
3-in-1 camera for Near, Self, and Distance View modes
GoVision ensures a clear image whether viewing objects in front of you, at a distance, or viewing your own beautiful visage. Use Near View Mode to magnify text, view photos, check ingredients on food packaging, do crafts and much more. Use Self View Mode for personal grooming or applying make-up before you leave the house. Easily carry GoVision with you and use Distance Mode with the 340 camera rotation to view a whiteboard in the classroom or a presentation at work.
Built-in OCR and Text-to-speech
GoVision's easy-to-use wired remote control makes it easy to capture and recognize printed text. Captured text can be read aloud immediately or saved for later use. Students can OCR library books or printed test materials, then use their favorite pair of earbuds to listen to questions read aloud without disturbing their classmates.
Document Magnifier and Video Player
Unique to GoVision is its built-in File browser and innovative Viewer application. Open documents, photos and videos directly from a USB flash drive. Magnify documents and read them aloud with the built-in TTS. Even watch educational videos or movies for fun on the GoVision. Magnification and text color can be adjusted using the remote or using the multi-function jog switch located on the side of the camera.
GoVision Goes Where You Go!
Transporting GoVision from home to school or work is easy. Simply rotate the camera arm and camera head so they are parallel to the screen, then raise a single lever to lower them into position behind the monitor. With HD magnification near and far, built-in OCR, versatile connectivity options and a transportable design, GoVision is the perfect all-in-one magnifier for students, professionals and active adults.
Extras and Enhancements:
Digital Photo frame
Play a slideshow of saved images on a connected USB Flash drive. Show off images of your family, friends and excursions while your GoVision awaits your attention.

Screensaver
Turn on the screen saver to save electricity or to hide what you are reading from prying eyes.

Time and Date
Never wonder what the day or time is with a 24" full screen, high contrast visual clock

Data saving
Save captured images and OCR results to a USB Flash drive as .png and OCR scans as .txt or .png for later viewing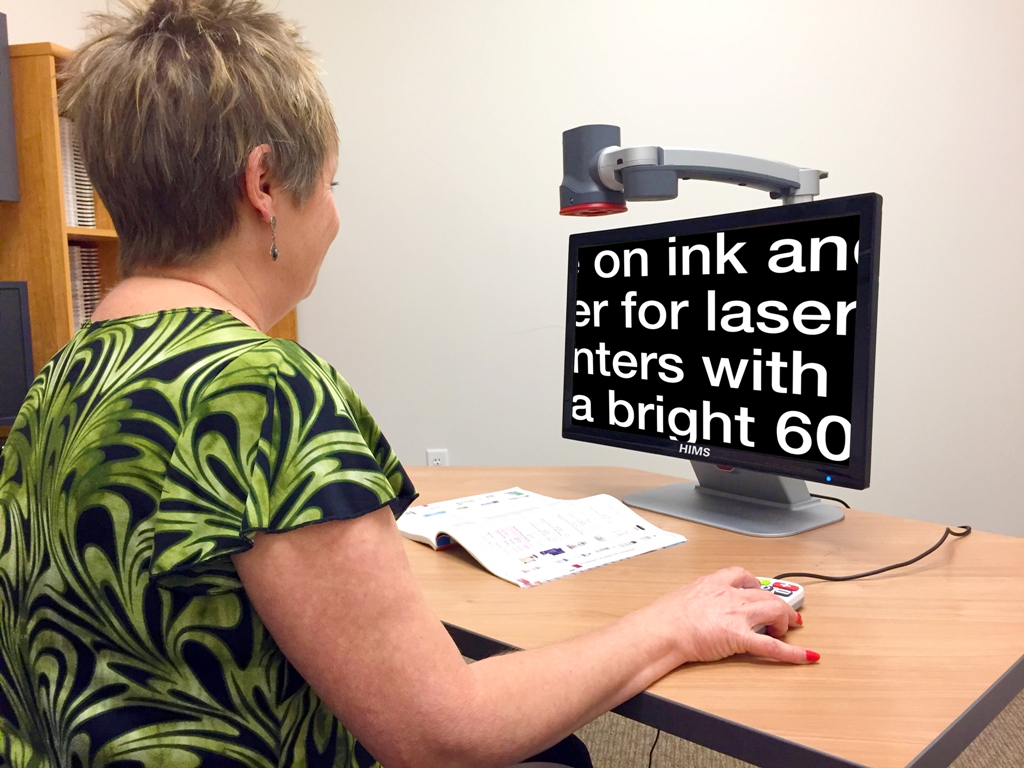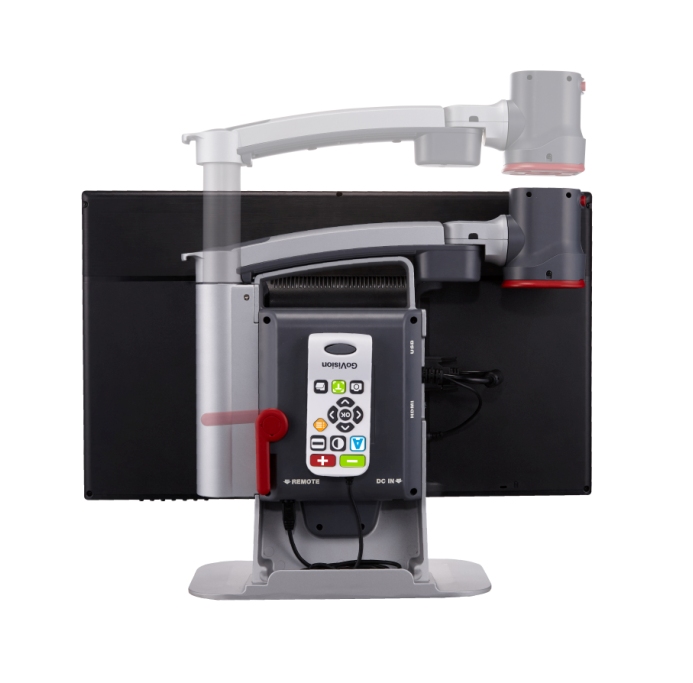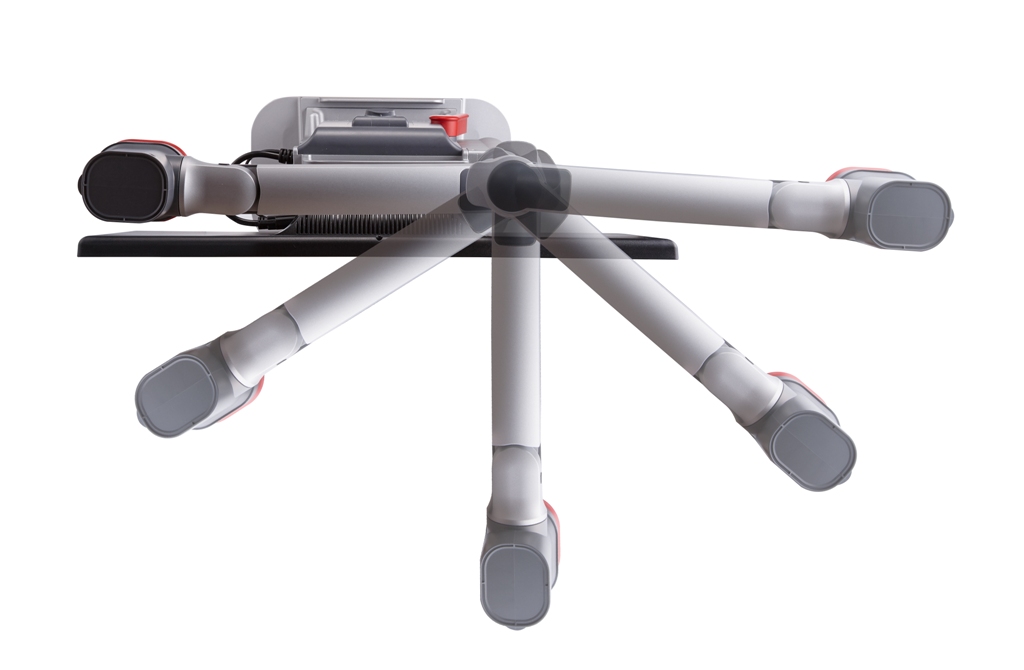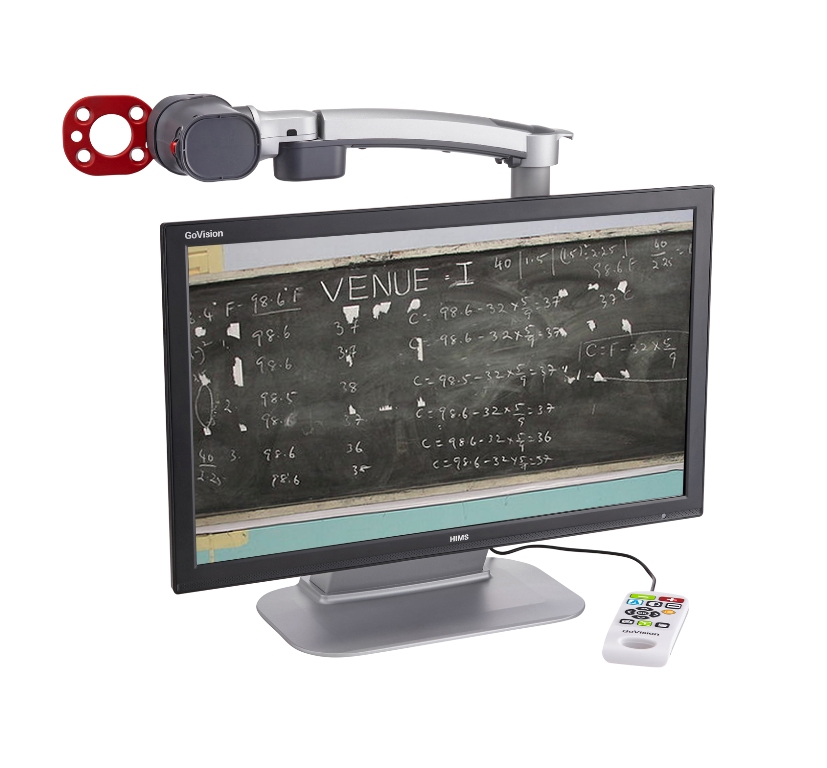 In case of any query or pricing required please contact us