Horizon A3 Scanner
Horizon A3 scanner is a high speed scanner of A3 size capturing area with motion sensing technology.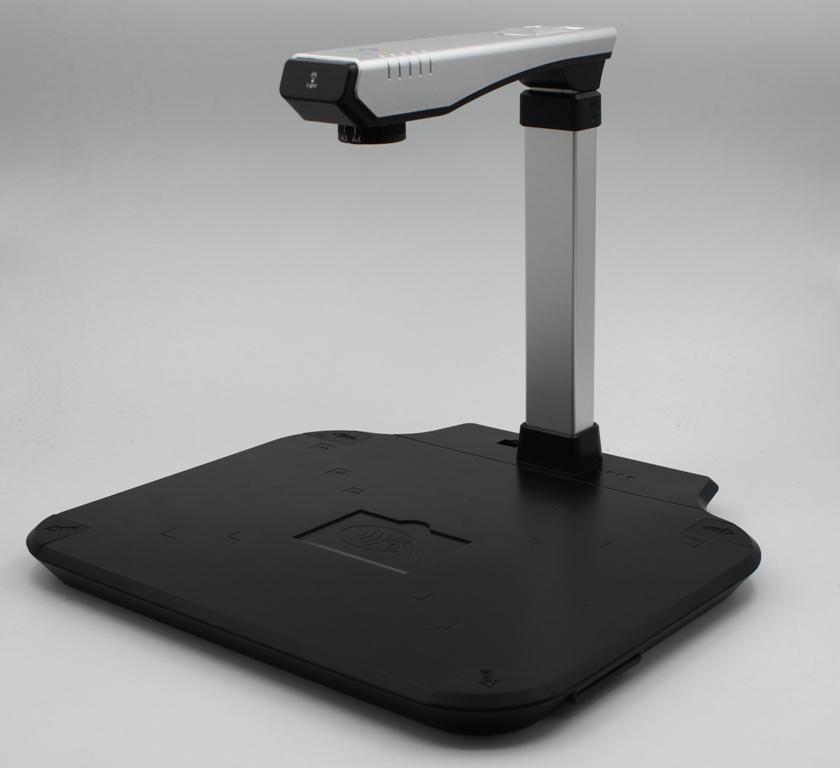 It has a 16 megapixel camera which is available only in the high end scanner like Readit Scholar and in no other assistive technology scanner in India.
Features:
Camera: The scanner uses a 16 mega pixel high resolution camera which guarantees images of the best resolution and thus provides best OCR results for A3 size books.
Book placement: The scanner provides a solid plastic table top for the placement of books.
Quality: The scanner is very sturdy and the chances of it's moving or falling is negligible because:
a) It has rubber pads on the bottom which provides a strong grip.
b) Camera tower is fixed inside the plastic base and is made of aluminium alloy
Speed: Scanning speed of 16 A4 pages in 1 minute (including the page turning, motion sensing and capturing time)
Precision: Motion detection in the software assures that you get a clear and a blur free image every time you scan.
Saving: You can save your scanned book in PDF format and can be opened again for editing and continuation of scanning.
Software: The software has been developed in such a way that a differently abled person can scan the book independently without any difficulty.
Advantages
Speed: Scan big size books in high resolution in quick time.
File: Your whole book gets saved in 1 PDF file.
OCR: You can use any OCR software like Lex, FineReader etc for recognition of the book.
Cost: It is highly cost effective as other scanners of such quality are very expensive.
In case of any query or pricing required please contact us